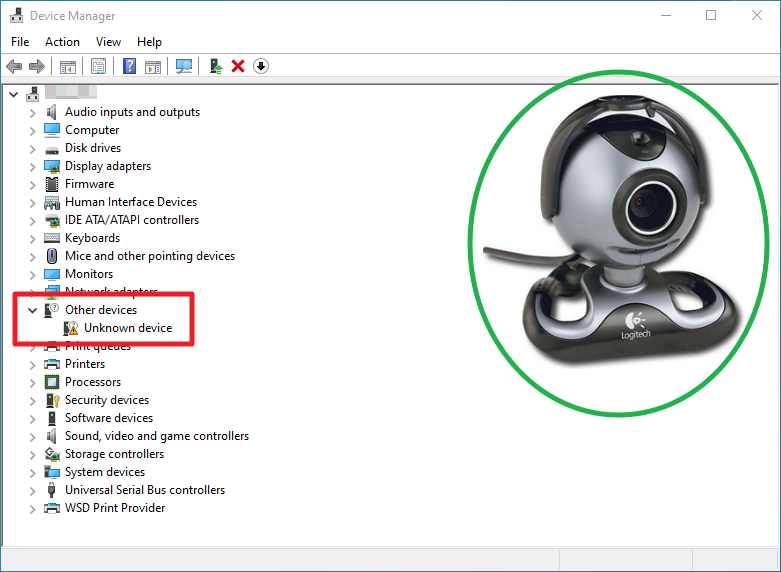 Is it possible to get good old QuickCam Pro 5000 working under Windows 10? Yes, it is! And it's quick and easy.
Learn how to find and install the matching driver.
Recently I updated my Windows 7 to Windows 10. Everything went well except installation of my pretty old Logitech QuickCam Pro 5000. Just connecting it doesn't work because Windows 10 doesn't recognize it automatically. Official website of Logitech also wasn't very helpful as they don't offer a single driver download for this product anymore.
Doing some research brought me to this simple solution.
Prerequisites
7-Zip has to be installed
You have to have 7-Zip installed to follow this guide (which in any case is a good idea as it is one of the basic tools that should be present on any computer). If you don't have it installed already, get it here: https://www.7-zip.org/download.html
1. Download driver
Download the installation file from official Logitech-Server: ftp://ftp.logitech.com/pub/techsupport/quickcam/
The most recent file that worked for me was qc1110_x64.exe. Later versions of the driver don't seem to support the QuickCam Pro 5000 anymore.
If the FTP-Links don't work for you, try this link (thanks to Remjok for his comment) : logitech.com/pub/techsupport/quickcam/qc1110_x64.exe
2. Unpack the .exe file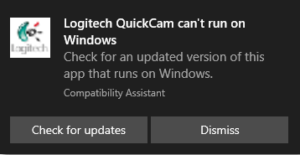 Executing the qc1110_x64.exe file leads to an error because it is not Windows 10 compatible.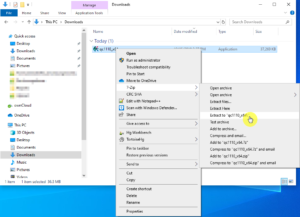 Therefore we need to extract the driver's files using 7-Zip, e.g. using the context menu of the windows explorer.
3. Install driver
Open the Windows device manager
Right click Unknown device and select Update driver from the context menu
Click Browse my computer for driver software
Enter or navigate to the directory where we just extracted our driver files into
Click Next
4. Done!
If everything went fine you should see a "Windows has successfully updated your drivers" and your Webcam appears as "Logitec QuickCam Pro 5000" under "Image devices".
---
Was this article helpful?
Consider buying me a coffee to keep my brain fueled 🙂